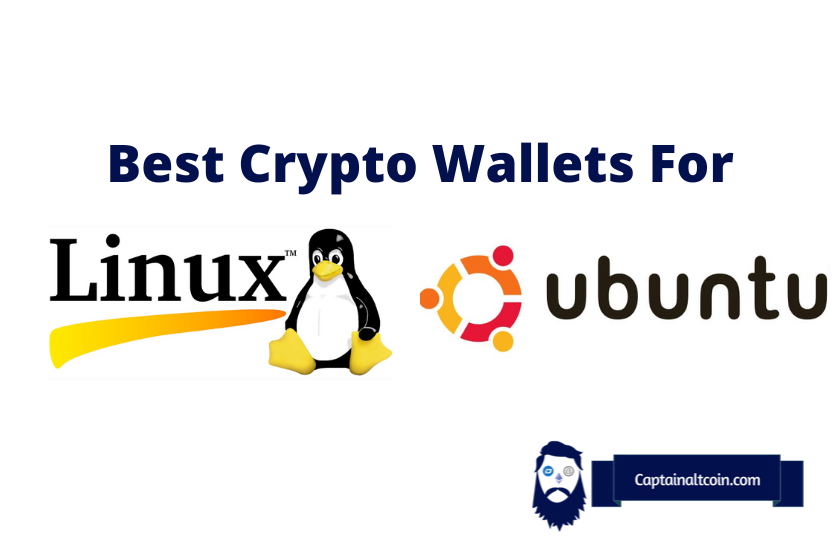 Best cryptocurrency wallets for Ubuntu & Linux:
---
Linux is a popular open-source operating system that uses the Linux kernel, which was released in 1991 by Linus Torvalds. It is considered the best free alternative to Windows and one of the most widely-used operating systems, especially by developers (39%) or websites (37%).
Bitcoin was launched in 2009 and was the first cryptocurrency ever created. Developed by a mysterious figure known by the pseudonym Satoshi Nakamoto, Bitcoin has retained its title of "the world's biggest cryptocurrency" up to this date. 
The increased adoption of Bitcoin and other cryptocurrencies (altcoins) has driven demand for digital wallets compatible with various devices and operating systems. Today we will look at some of the best Linux-compatible digital crypto wallets, such as Bitcoin Core, Armory, Electrum, Exodus, Metamask, and more.
Best Hardware Wallets for Linux
Best software wallets for Linux – bitcoin only
Electrum – bitcoin only
---
Electrum is considered one of the safest non-custodial wallets available on the market and has a long-established good reputation. It is a Bitcoin-only wallet created in 2011 and released under the MIT license (open-source), which has managed to keep its reputation over the years.
Although Electrum only supports Bitcoin, the fact that it is an open-source software has allowed users to create altcoin-friendly versions of the wallet through a process called forking. 
Electrum Wallet is lightweight and works on Linux, including Debian, CentOS, Mint, Ubuntu, Fedora, Arch Linux, Manjaro, and other distributions. 
Some of Electrum's main features include Cold storage (users connect using a watching-only wallet, keeping private keys stored safe (offline), blockchain records download is not required (as it happens on Bitcoin Core), exporting private keys, SOCKS4 and SOCKS5 proxy support, and more. 
Electrum Wallet supports third-party addons or plugins, such as Multi-Sig services and hardware wallets. The technical documentation for Electrum Wallet is available on its official website and is easy to follow and understand.
Bitcoin Core – bitcoin only
---
Maintained and released by the Bitcoin Core open-source project, Bitcoin Core is the official Bitcoin client software. Descending from the original client software released by Bitcoin's creator Satoshi Nakamoto, Bitcoin Core is a full-node software (used to validate transactions on the blockchain) and a Bitcoin wallet that allows users to send and receive Bitcoin.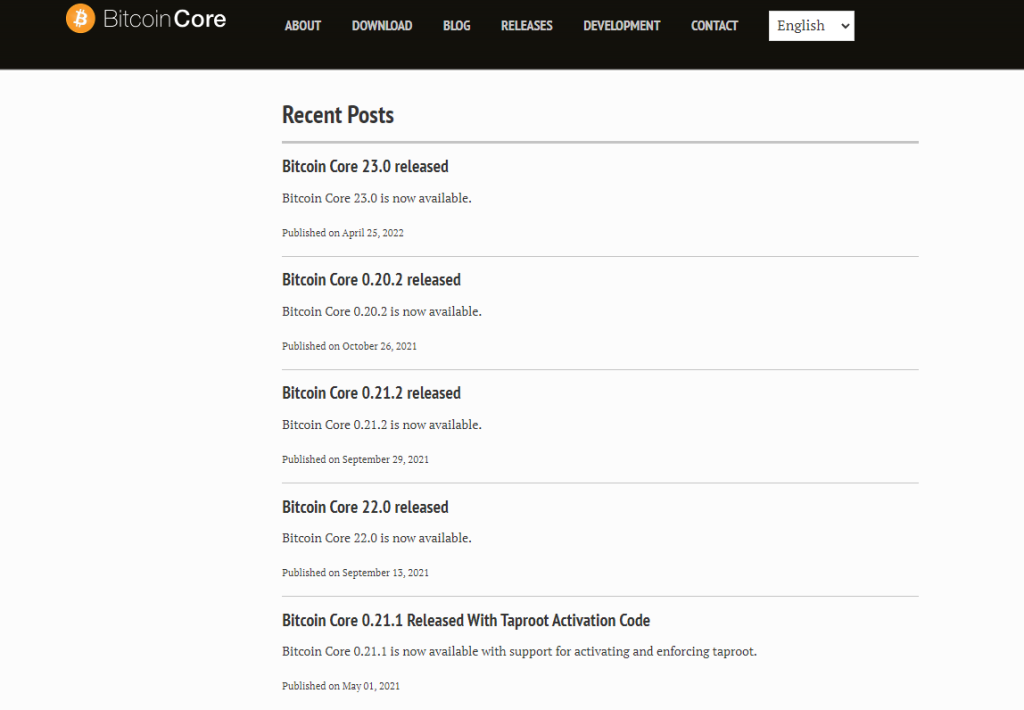 Bitcoin Core is maintained by a large community of contributors from around the world, with access to contributing available to everyone visiting the project's official website here.
The same team of developers also maintains and updates other Bitcoin-related software, such as the cryptography library libsecp256k1 (the best cryptography library available on the libsecp256k1 curve). The Bitcoin Core client is available for Linux, covering important mainstream Linux distributions (Debian, Arch, OpenSUSE, CentOS, and many others. 
Armory – bitcoin only
---
Armory Wallet is an open-source cold storage wallet for Bitcoin that supports Multi-Signature. It keeps all your private keys offline and manages everything using a watching-only wallet, reducing the risks of exposing your crypto assets to hackers or other online threats.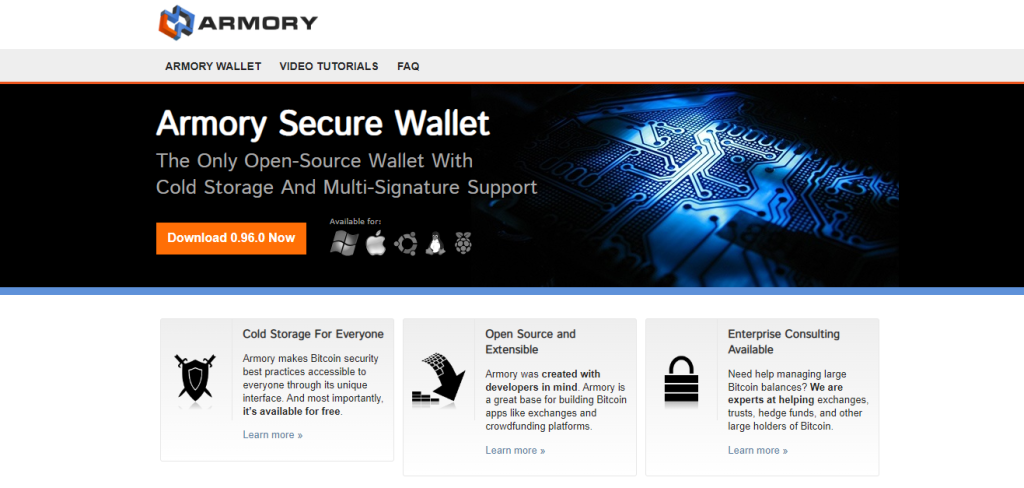 Armory is fully compatible with Linux and has proper documentation on the company's official website.
Sparrow Wallet – bitcoin only
---
Sparrow Wallet is a digital wallet for Bitcoin designed with features that focus on security, usability, and privacy. It allows users to run their nodes and connects to Bitcoin Core or Electrum.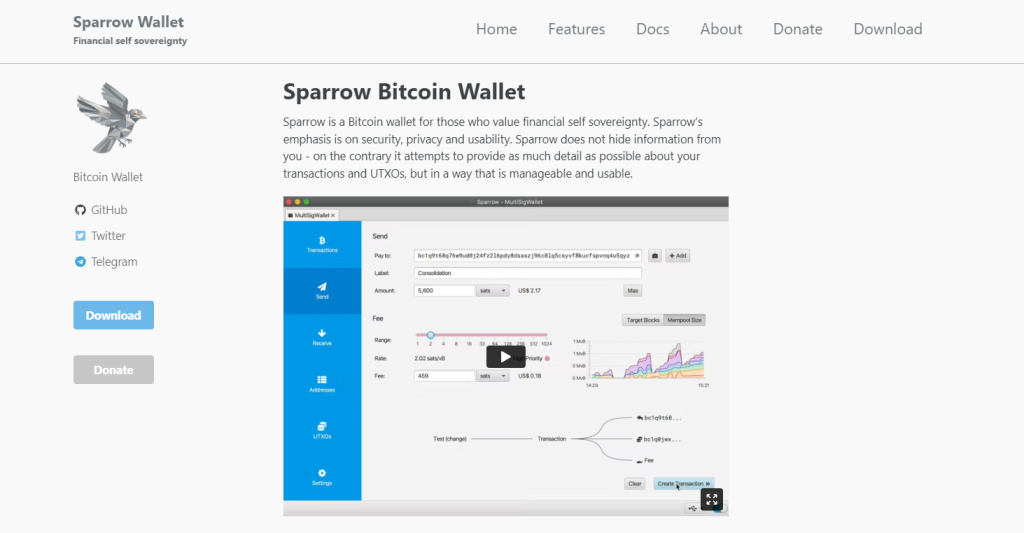 The wallet is available for laptop and desktop computers and works on the Windows and Linux operating systems. Other features include multi-signature support, PayNyms compatibility, cold storage support, and more. 
Wasabi Wallet – bitcoin only
---
Wasabi Wallet is another open-source and non-custodial desktop wallet available as a software client for Windows, Linux, and macOS.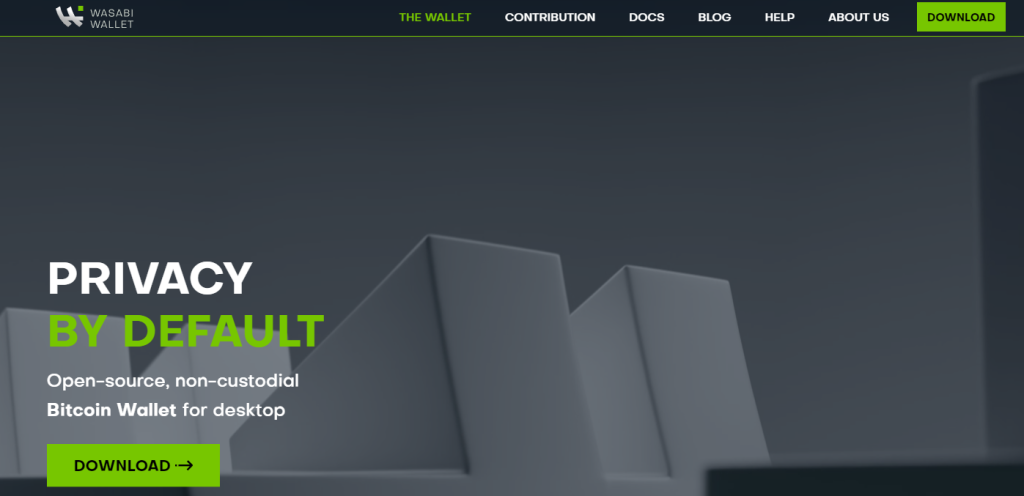 The wallet works with a single cryptocurrency, namely the largest and most popular one, which is Bitcoin. It doesn't support functions such as swapping, buying/selling, or staking digital assets. Sending or receiving Bitcoin is avail.
Multicurrency wallets for Linux:
---
Exodus Wallet 
---
Exodus Wallet is another popular cryptocurrency wallet that has an incorporated decentralized exchange and supports over 235 popular cryptocurrencies. The decentralized exchange is a rare feature, as it allows users to exchange Bitcoin and hundreds of other cryptocurrencies directly within the wallet, unlike UniSwap or other decentralized protocols that don't allow native BTC swaps. 
The Exodus Wallet is available for mobile (Android/iOS) and desktop devices (Windows/Linux), as well as for web browsers (Exodus Multichain Web3 Wallet chrome extension). It is a non-custodial wallet (users have total control of their private keys) with features focused mainly on storage, crypto-to-crypto, and peer-to-peer transactions.
Visit Exodus Wallet Now
MetaMask (best web wallet)
---
MetaMask is a free non-custodial wallet available as a mobile app or browser extension, which is considered one of the best cryptocurrency wallets available on the market.
The wallet is designed to interact with Ethereum and other EVM-compatible blockchains, such as Binance Smart Chain, Arbitrum, Polygon, Optimism Network, and others. Metamask has a community of more than 30,000,000 users worldwide.
Guarda
---
Guarda Wallet is a multi-purpose non-custodial cryptocurrency wallet available for mobile and computer devices, emphasizing user privacy and security.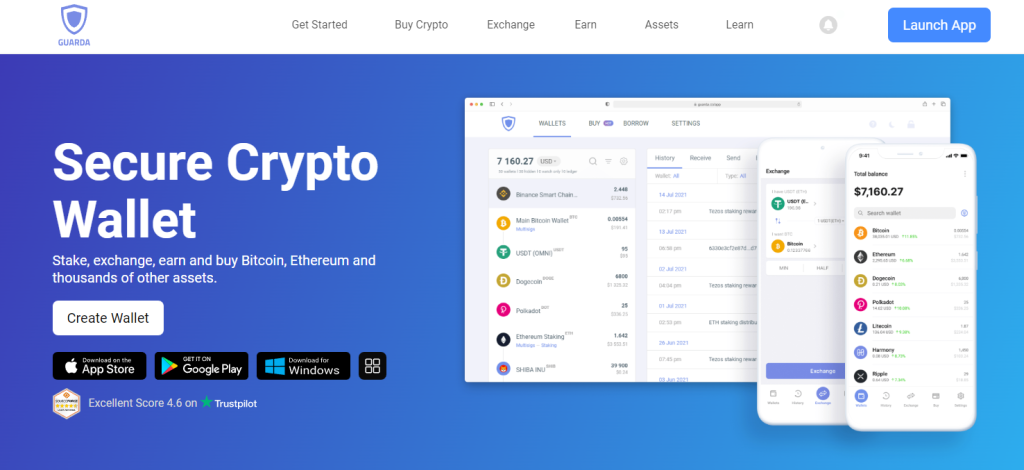 It supports over 50 blockchains, and it is available as a web platform, chrome browser extension, and an Android or iOs app for mobile and desktop (Linux/Windows). 
Atomic Wallet
---
Atomic Wallet is another great self-custodial wallet with a built-in exchange that allows users to manage and trade over 300 cryptocurrencies in a secure way. The wallet is available for Android and iOS, as well as desktops running Windows, macOS, or Linux (Ubuntu, Fedora, Debian).
How do I create a cryptocurrency wallet in Linux?
---
To create a wallet in Linux, you first need to download Bitcoin Core, Electrum, or a multicurrency-compatible wallet compatible with Linux. To safely store your cryptocurrencies, it is best to use a hardware backup device or store your private keys in a paper wallet, especially if your cryptocurrency portfolio is worth a lot of money.
FAQs
---
Should I use Linux for crypto❓
Yes. Linux is known to be more stable than Windows or Android operating systems. A second advantage is that many distros for mining cryptocurrencies are exclusively available for Linux.
Is crypto mining faster on Linux❓
Yes. The difference in performance might be attributed to Linux using Kernel-based design and other UNIX OS design principles. It also requires fewer reboots compared to other OSs.
Is Ubuntu safe for cryptocurrency❓
Yes. Based on Debian, Ubuntu is one of the most secure Linux distributions available. Combining Linux with a secure decentralized wallet, such as Armory Wallet or Bitcoin Core, adds an extra layer of security.
Which Linux distribution is recommended for running a full Bitcoin node❓
Feedback from the crypto-mining community has shown that Ubuntu is recognized as one of the best distributions to run a full node.


CaptainAltcoin's writers and guest post authors may or may not have a vested interest in any of the mentioned projects and businesses. None of the content on CaptainAltcoin is investment advice nor is it a replacement for advice from a certified financial planner. The views expressed in this article are those of the author and do not necessarily reflect the official policy or position of CaptainAltcoin.com
source : fastmlsflyers.com